Did you know? Food transport rules and more | USA
Posted on 14 April 2016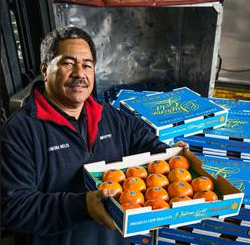 This "Did You Know? Is brought to you by Mainfreight, Inc. – your trusted partner in Freight Forwarding and Customs Brokerage throughout the USA. Though not legally binding, this missive is designed to keep you abreast of changes that may well impact you and your supply chain.
Did You Know? FDA Food Transport Safety Rules
Now being implemented as part of the FSMA- Food Safety Modernization Act of 2011 in particular, the FDA has published a final rule to establish requirements for shippers, loaders, Road/Rail carriers and receivers engaged in the transport of food (including animal food) to use sanitary transport practices to ensure food safety.
The final rule can be found here: https://www.federalregister.gov/articles/2016/04/06/2016-07330/sanitary-transportation-of-human-and-animal-food
In short, the new rule will require written procedures to be developed – and the maintenance of a paper/electronic "trail" to document appropriate steps are being taken to assure the safe transport of all foodstuffs covered under the new rule. This rule impacts forwarders and transport intermediaries as well as actual shippers/loaders of food. It's well worth a read if you have foodstuffs in your supply chain.
Did You Know? ACE implementation began March 31st- Mainfreight was ready!
On March 31, US Customs required the use of the new ACE system for entry summary transactions that didn't involve Partner Government Agency (PGA) data (except NHTSA, and APHIS/LACEY ACT). While this caused quite a stir with several self-filing importers, and with several of our CHB competitors, this "switchover" did not impact Mainfreight, Inc. whatsoever, as we've been using ACE entry summary for over 3 years now. You may read about a few issues of "system downtime" – but at this time it's not hurt shipment processing to any appreciable degree. As 2016 continues, more entry types and PGA's will be migrated into ACE – and Mainfreight, Inc. is leading the charge to adopt ACE in full. Leadership means adopting new technologies and implementing new processes – and Mainfreight does that well! It means a lot to you too – knowing that Mainfreight, Inc. isn't afraid to move forward. It's your assurance that we are leading the industry – not following it.
Did You Know? Do you export food to South Korea?
The USA isn't the only country out to protect its food supply- South Korea has implemented the Special Act on Safety Management of Imported Food. This act requires that all foreign food facilities and livestock establishments, including alcohol production plants that export their products to Korea, to be registered with the Korean government at least seven working days prior to import declaration. The "grace period" – when registration becomes mandatory – expires on Aug 3, 2016. If you export food to South Korea, get the "skinny" here – with information on how to register:
http://www.ncbfaa.org/Scripts/4Disapi.dll/userfiles/uploads/GAIN_Report.pdf
Did You Know? CBP's ACE web portal is free – now with Export, CHB, and ISF reporting available!
Do you want visibility to your imports AND your exports? To find out who did what for your company? When and what was reported? Then get your free online CHB Web Portal account!
Go here to register for your account- it's well worth the (free) price of admission!
http://www.cbp.gov/trade/automated/getting-started/using-ace-secure-data-portal
Did You Know? SOLAS- how does it impact you?
Do you export by ocean freight? Mainfreight will soon be following out new export processes for your ocean exports. We'll need to know:
Will you be certifying the VGM (Verified Gross Mass, or weight) of your container loads?
Will you look to Mainfreight, Inc. to verify this data for you?
Stay tuned for more info from Mainfreight on how we'll implement this new IMO safety requirement. If you want more info on SOLAS, go here:
http://www.worldshipping.org/industry-issues/safety/WSC_Summarizes_the_Basic_Elements_of_the_SOLAS_Container_Weight_Verification_Requirement___February_2015.pdf
Did You Know? You can be held personally liable for the introduction of items into the commerce of the USA contrary to law?
What this means: Individuals (and not just their employer- the Company) found to "introduce" imported goods into the United States may be held personally liable for violations of the U.S. customs laws and regulations. How does this play out? Do you tell your broker that everything is duty free and "shoosh" away the good advice from your professional broker to claim the correct tariff number and related duty rate? All to save a buck? You can now be held personally liable – and face fines and jail time. If you're in a compliance role, be careful – and engage in Reasonable Care to ensure you're not caught up in this new enforcement trend. What can Mainfreight do? We can review your tariffs with you to determine what is correct, what should be reviewed, and if a binding ruling is called for. Contact your local Mainfreight CHB office- 7 of which are conveniently located in Houston, Newark, Albany, Los Angeles, Dallas, Charlotte, and Chicago.
For more info – check this out: http://www.rvcf.com/blogpost/1149227/213033/Personal-Liability-for-Customs-Violations-How-the-Trek-Leather-Case-May-Impact-Board-Members-Officers-and-Compliance-Professionals
Finally- thank you. We know we don't exist without the support of you- our valued customer.