Congestion Issues USA | 6 November 2014
Posted on 6 November 2014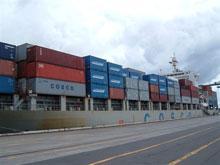 PACIFIC NORTHWEST CONGESTION
Conflict between the Pacific Maritime Association (PMA) and the International Longshore & Warehouse Union (ILWU) over contract negotiations has seen congestion issues begin to affect shipments to and from the Pacific Northwest ports of Seattle and Tacoma. These two ports handle an estimated 16% of the containerised volume on the West Coast, having a major impact over the peak season.
Both PMA and ILWU have gone to the media placing blame for the delay on reaching an agreement on each other. Each saying that the reason for the congestion is no fault of their own but have happened due to the actions of the other party.
A statement released to the media by PMA has indicated that ILWU has orchestrated a "slowdown" reducing productivity on these ports by 40-60%. They claim that when contract negotiations began in Mid-May 2014, ILWU agreed that normal operations would continue until an agreement could be reached.
ILWU has called this statement as "a bold-faced lie". According to ILWU, congestion issues are the result of a change in the business model used to maintain and allocate truck chassis, and a shortage of truck drivers and rail car capacity.
Both parties are working under a temporary contract extension until negotiations around in the new contract are agreed upon. While this is in progress we expect major delays to and from these ports to continue. If these contrasting statements are anything to go by we may still have some way to go before an agreement is reached.
Thank you for understanding.