Clean Green Freight Machine
Posted on 14 September 2011
Where have all the bottles gone???
How do you make the movement of bottles for recycling easier and more efficient? Mainfreight Dunedin, along with Envirowaste, has been instrumental in finding a way to reduce handling and costs to make it viable to ship up to 60,000kg of empty bottles to Auckland every week.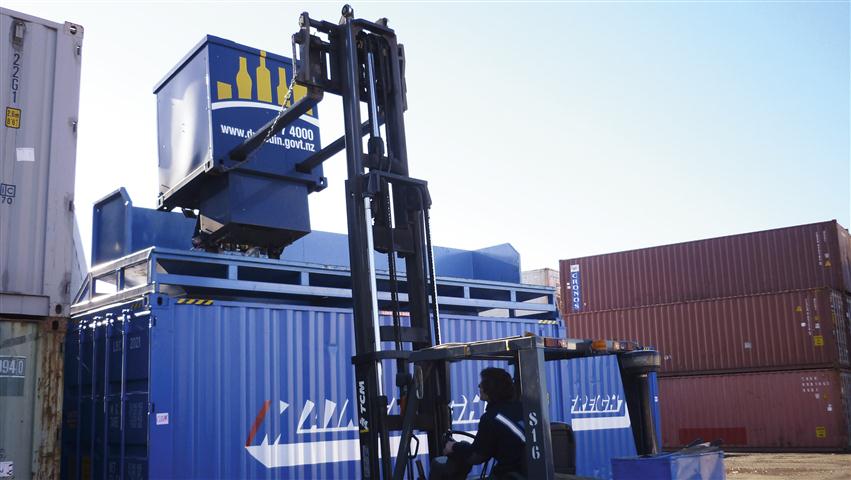 The process starts at the home owner's gate where they put out the blue recycling bin full of empty glass bottles. The Envirowaste trucks then collect the bins and automatically sort the glass by colour into three pods on each unit. When full, the trucks drive to our yard where the pods are emptied directly into the container.
The pods hold up to 1,500kg of collected glass and discharge directly into our containers through special hoppers to make discharge clean and efficient. As the glass is discharged through automatically releasing hatches there is no need for human intervention and this reduces both the time and the inherent safety risk.
Mainfreight has invested in 50 purpose-built glass containers that are loaded in Wellington, Dunedin, Ashburton, Blenheim and Nelson. We estimate we will move 10,000 tonnes in 2011 and this could rise to as high as 14,000 tonnes in the next few years.
Mainfreight and Envirowaste – helping the planet globally by acting locally!!