Chinese New Year 2016
Posted on 3 February 2016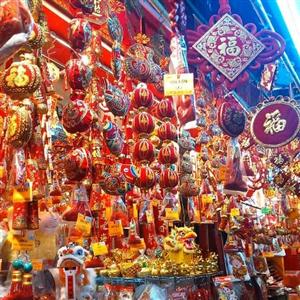 Chinese New Year is known as the Spring Festival, the most important Chinese traditional festival. According to the Chinese 12-year animal zodiac cycle, 2016 is a year of the Monkey. People born in the year of the Monkey are intelligent, enthusiastic, and sociable and have a magnetic personality. The most common Chinese greetings over the holiday period are Gong Xi Fa Cai (Mandarin) and Gong Hey Fat Choy (Cantonese).
The history of Chinese New Year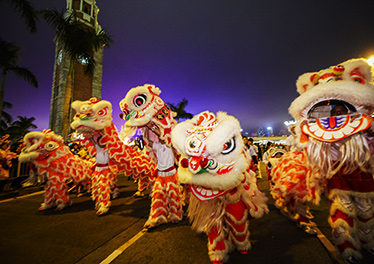 Chinese people believe that a good start to the year will lead to a lucky year. The traditional festival celebrated the start of a new year for farm work, and wished for a good harvest. Now the festival has evolved to celebrating the start of a new business year and wishing for profits and success in various businesses.
During the celebration, people will paste red couplets on doors. Red is the main color for the festival and is a lucky color. Buildings are decorated with New Year illuminations. Many cultural activities are conducted to hope for a fortunate year ahead. This includes New Year's parades, firework, Dragon and Lion dances.
Chinese New Year also is a good time for family gathering. Wherever they are, people will spend time to celebrate the festival with their families and friends, to enjoy the food and time together. Chinese people celebrate a year of hard work, have a good rest, relax with family, and wish for a fortunate and prosperous coming year.
2016 Chinese New Year is coming soon, the public holidays for our team in Asia are as follows:
| | |
| --- | --- |
| China | 7th Feb - 13th Feb (6th & 14 Feb our team will be working) |
| Hong Kong | 7th Feb - 10th Feb |
| Singapore | 8th Feb - 9th Feb |
| Taiwan | 7th Feb - 14th Feb |
| Thailand | Normal working hours |
| Vietnam | 7th Feb - 14th Feb |