What is the upcoming Broker Known Importer Program all about?
Posted on 12 November 2014
This "Did You Know? is brought to you by Mainfreight, Inc. – and is designed to keep you informed of upcoming changes to Customs and related regulations that may well impact you and your supply chain. It is not meant to be legally binding, but is informational in scope only.
---
Did You Know? What is the upcoming "Broker Known Importer" Program all about?
US Customs and Border Protection (CBP) is putting into place a "Known Importer" Program. Essentially, all brokers (including us, of course!) will want us to review compliance related questions (similar to the attached) with you before we clear shipments on your behalf. Indeed, we will have to certify on the entries we clear for you that you either are or are not a "known importer" to us! Naturally, we want you to be "known"!
What's the purpose behind this?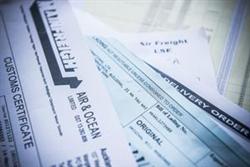 The new CBP Broker Known Importer Program is to establish a process whereby licensed, permitted U.S. customs brokers can identify importers who are exercising reasonable care in connection with their import related activities. The review will help us verify the importer's identity and confirm your understanding of your compliance obligations in areas such as entry declarations, ADD/CVD, IPR, valuation, classifications, and duty / trade preference programs. Learn more here
The idea behind this program, in particular, is to give us the ability to address compliance issues with you prior to entry and to also alert CBP to the fact that we have performed a review with you. Indeed, we'll have to certify that we either have or have not had this review with you before transmitting an entry to Customs once this program begins.
CBP has stated that the Broker Known Importer Program will impact your company's risk profile in CBP's targeting system – and additional importer benefits may be considered as the program moves forward.
This isn't considered a significant regulatory change, so it is coming and should be in effect in mid-January 2015. That's not far away. We will be reaching out to you over the coming weeks to ensure we get a signed and dated response from you, our valued customer, for questions that will help us know if you have a reasonable care / informed compliance program in place.
You can look forward to hearing from us soon – and we've now got our own letterhead version of this available. Once reviewed? You'll be a Known Importer to us, and we'll let Customs know that YOU RATE!
---
Finally-
Did You Know? Duty payments, Mainfreight, and You!
Mainfreight offers several different duty payment options for you!
COD – you'll pay up front, prior to the 10th working day after release, and we'll forward your payment to US Customs & Border Protection. This option is most common for new/smaller importers.
Duty Disbursement by Mainfreight – available for smaller duty amts per import shipment, Mainfreight can outlay the funds, but will charge a duty disbursement fee of 2.5% of the outlaid amounts ($15.00 USD min). The reason? These are pass- thru charges – but we'd rather not outlay your tax/gov't obligations. There are two more viable options available to you, if you have a US Customs continuous bond:

ACH. This option allows you to pay the duties/fees from your bank account. You can make an application to US Customs for a "Payer Unit Number" (similar to a PIN code) – you'll provide that to us- and we'll approve the debit 10 working days following release! But that's not the best option:
PMS- Periodic Monthly Statement (PMS for short- and by the way, apparently a man came up with the moniker – figures). PMS requires ACH and approval by US Customs. But PMS allows up to 51 days interest-free duty outlays – your duty payments are only paid once/month! Huge cash flow benefits thus apply! Here's how it works – once approved – we'll set you up. As an example- let's say you have shipments that clear Customs between August 1 and August 31st- with PMS, all the duties are "rolled up" – and aren't debited from your account until September 22. Count it out- that's huge savings to YOUR cash flow! Want to get started with PMS?
How to get started on ACH and move over to PMS? Take a look at our fillable PDF, below!
As always, we appreciate your support and your business. It really is appreciated. We have CHB offices conveniently located in:
You can always reach us at chb@mainfreightusa.com. Thank you – and happy holidays!