Driving growth in the United States
Posted on 19 October 2015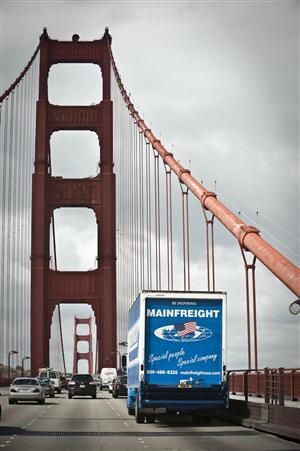 Enormous growth throughout the Americas over recent years has created the opportunity for our North American operation to separate the domestic warehouse and transport operations and establish two spate and bigger business units: domestic transport and warehousing. By creating these two businesses, resources will be targeted to ensure growth, increase service offerings and provide our customers with a better overall service.
On the ground we now provide in excess of 100 regular road line-haul routes, a complete pickup and delivery model and trans-border solutions providing our customers with high-quality freight services.
Operating from 69 branches throughout North America, we have added three stand-alone 3PL facilities strategically located in Los Angeles, Dallas and Newark. Under the guidance of Vice President of Logistics, Rene Van Houtum, our USA team has a renewed focus on continuous improvement and working with our customers to deliver improved supply chain efficiencies.
Rene started his 21 year Mainfreight career as part of our European warehousing team, 4 years ago he moved to Australia as National Logistics Manager where we saw our warehousing footprint and service offerings increase significantly. His move to the United States aims to provide our customers with continuity of service from every corner of the globe.
Are the Americas in your sights?
If you are thinking of importing from or exporting to the Americas, our Logistics and Air and Ocean teams can open up a world of simple solutions to get you and your products moving. Whether it be an urgent airfreight shipment or a full container load, we have the knowledge and expertise to provide the best possible service for all situations.
If the Americas are in your sights, talk to our team today.