Mainfreight Team Review | July 2014
Posted on 14 July 2014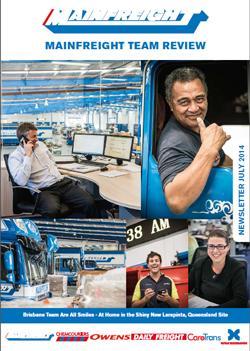 We are half way through 2014 and our July Team Newsletter is out. Keeping our Team and Shareholders informed with what's happening in the Mainfreight world so far this year.
In this issue:
Getting Bigger and Better
New building developments, expanding our existing service offerings and developing our IT systems
Flying Penguins and Crocs
Our purpose built 'crates' for these special creatures make big trips
Mainfreight Bus Tours
Teams from Asia, New Zealand and Australia get to put a face to the people they talk to on a daily basis.
Nothing is Too Big!
From military vehicles to fishing boats, food processing equipment to oil rigs nothing too big for us to handle