Mainfreight Moves into Moscow - Wim Bosman Russia
Posted on 29 May 2012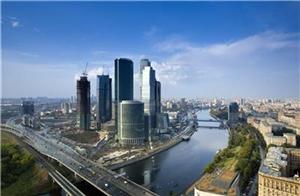 Mainfreight Group, under the Wim Bosman banner, has increased our presence in Europe, opening another branch in Russia.
Moscow Branch
Our new branch, Wim Bosman Moscow will further strengthen Wim Bosman's strong foundation and increase Mainfreight Group's footprint in Europe. In addition to our branches in St Petersburg and Moscow, we recently opened a new office in Finland to facilitate rapid transit of freight to and from Russia.
Mainfreight in Europe – Wim Bosman
Our Wim Bosman and Mainfreight brands in Europe are performing well despite the economic issues currently being experienced in some European countries. With the amount of goods manufactured within Europe and transported around the world this growth acts as a further strategic link in our international global supply chain capability.
With our 100 year vision, Mainfreight constantly seeks strategic growth and improvement. Our further European presence means we are ideally placed to offer solutions for freight from Europe to Asia, Europe to Australia, Europe to the USA or anywhere around the world.
Our growing network ensures one platform for our customers that increases the flow of information and gives our customers greater choice, control and efficiency in the supply chain movement.
Mainfreight welcomes our new team and customers at Wim Bosman Moscow to the Mainfreight family.
Further details are available in this press release Wim Bosman RUS opens branch in Moscow, or contact your local Mainfreight branch.