Mainfreight 2012 Annual Report
Posted on 28 June 2012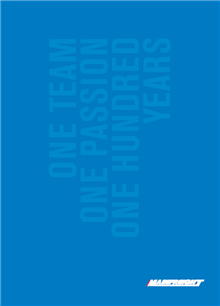 Mainfreight are pleased to announce the release of our 2012 Annual Report: One Team; One Passion; One Hundred Years...
Setting ambitious goals, making our aspirations clear and working hard to achieve them. That's the way we do things 'round here.
In creating a 100 year company, we want to look back and know with absolute certainty that we set the bar high and pushed ourselves to become all that we could be. We'd like to think we acted with generosity of spirit and the highest ethical standards along the way.
Setting new targets and challenging ourselves is who we are. We look for it in the people we hire, the businesses we work with and the communities we support.
This achieving is in our DNA.
Read the e-book version here or download the PDF below